Fires in the Ranges
It's 2am and most of the firefighters battling the fire at Caveat have had anything to eat since lunchtime the day before.
Fatigue and hunger are not a good mix and despite the adrenaline that's keeping everyone going a food break is sorely needed. There's even talk of opening the ration packs, kept in all trucks in case of dire need. Our truck had been called back to head to the other side of the fire. We passed the comms van and Lo! There it was: the Catering Van! Already a crew from Molesworth were sprawled on the ground tucking in. Azem was on the job!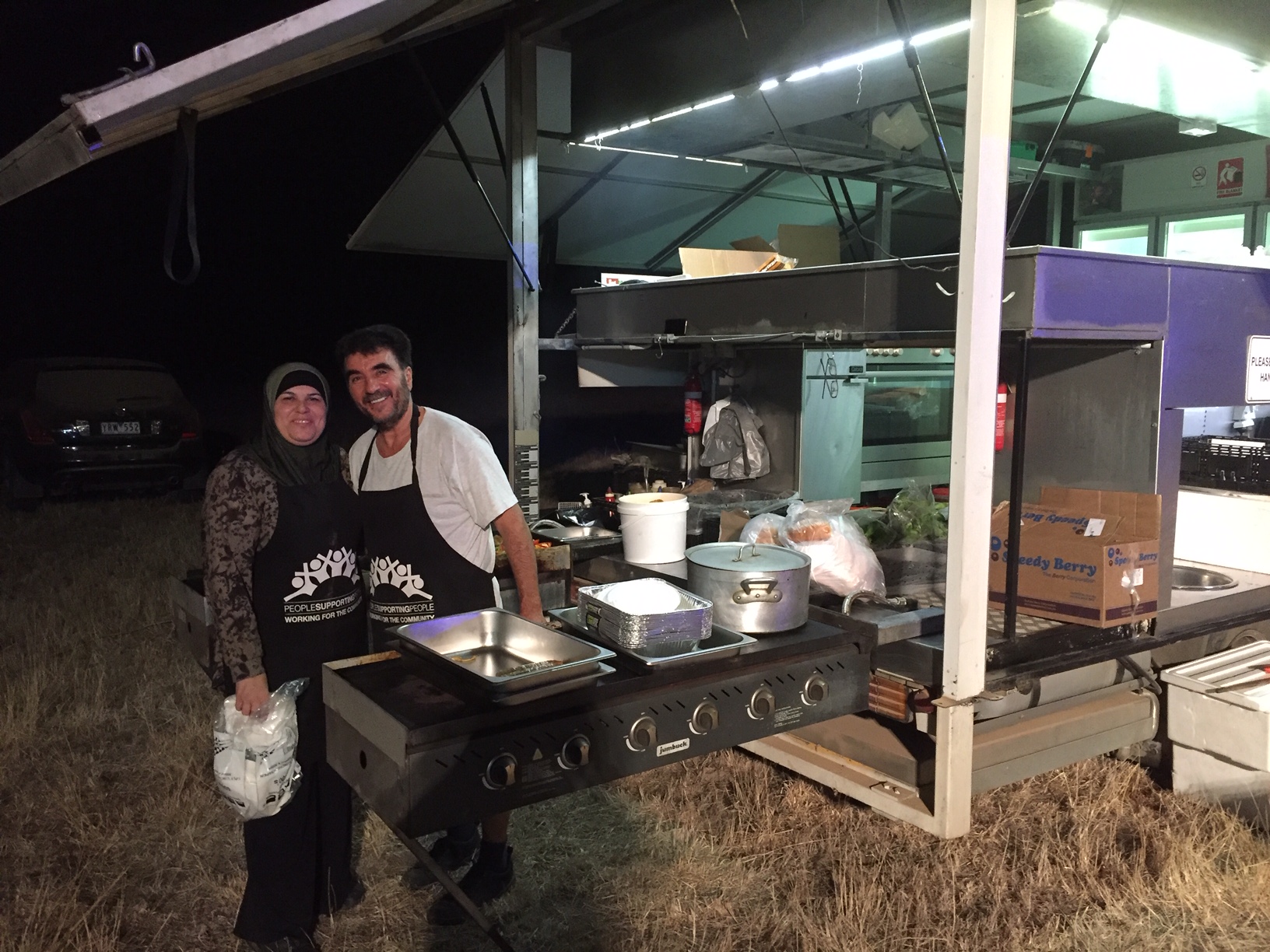 Azem Elmaz , originally from Macedonia came to Shepparton 30 years ago. He established a takeaway kebab restaurant and also began providing food for the homeless and needy in the community.
It was his way, he says, of giving back to the community that made him welcome when he first arrived. After placing my order (a big cup of REAL coffee) I asked Azem if there were many homeless people in Shepparton. 'Yes, very many', he replies; 'You'd be surprised'. And I am surprised — Shepparton, heart of the foodbowl, shopping malls and suburban wellbeing: how can this be? Azem doesn't ask questions. He runs a soup kitchen and feeds those who can't afford a meal. He's also ready to jump into his catering truck at midnight to help feed emergency workers, whether at fires or floods. We were tasked to take food to crews at the other end of the fire. Azem had only arrived 10 minutes earlier. 'How many crew, 8, yes I can have chicken rolls ready in 10 minutes — can you wait that long?' While waiting I marvelled at the State of the Art catering set up, with its slide out kitchen, coffee machines and huge fridge. But the best thing of all were the smiles: from Azem and his wife as they bustled to prepare food for the firies. That, as much as the coffee and the food was a special boost at that time of night. We were welcomed with open arms when we delivered the chicken rolls and hot drinks. And then back to work.
When I got back to the Ruffy fire station at 8am others waiting were amazed at our good spirits. It was the real coffee. And the smiles.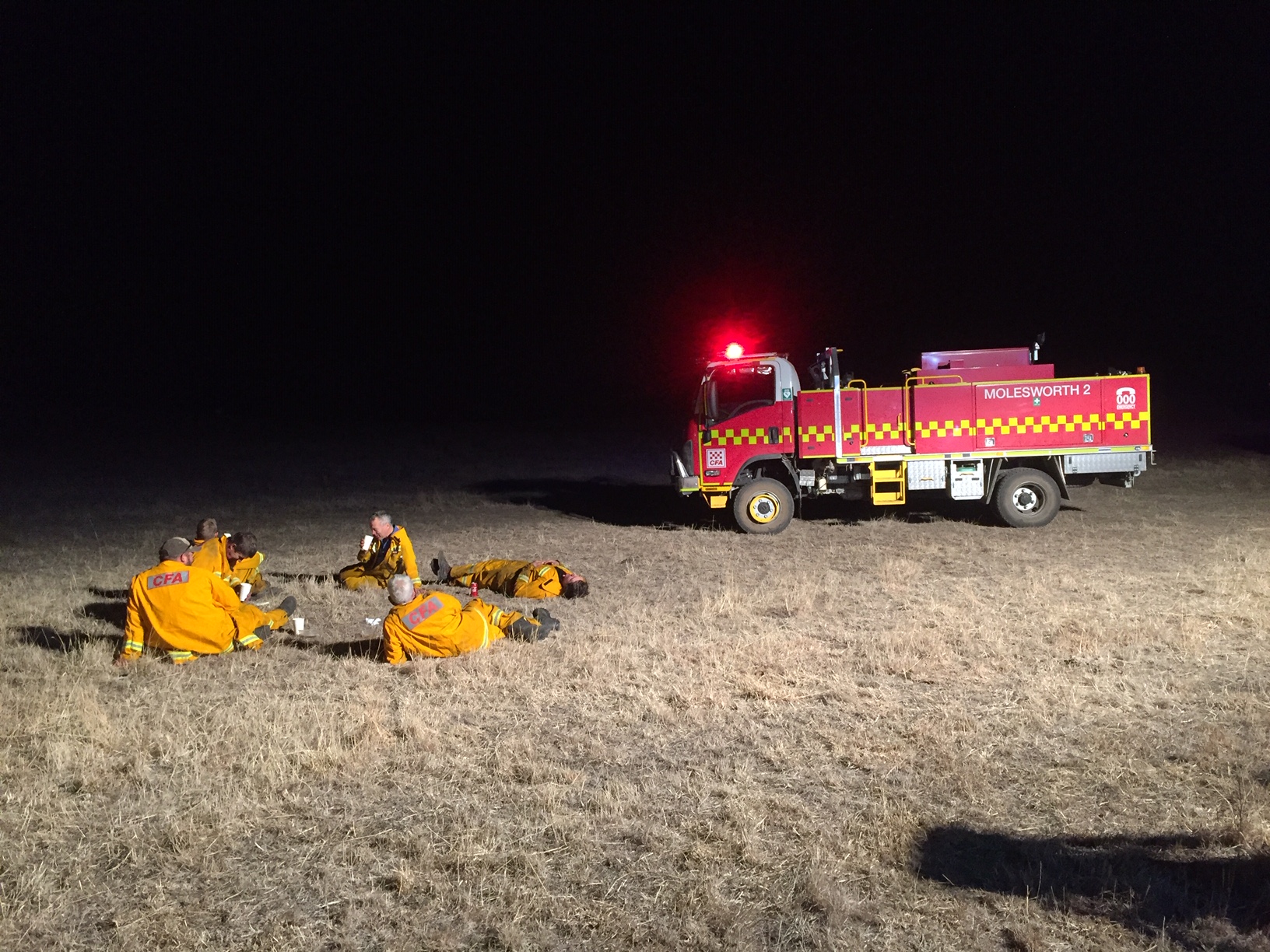 Written by Justus Hagen
March 15th 2019